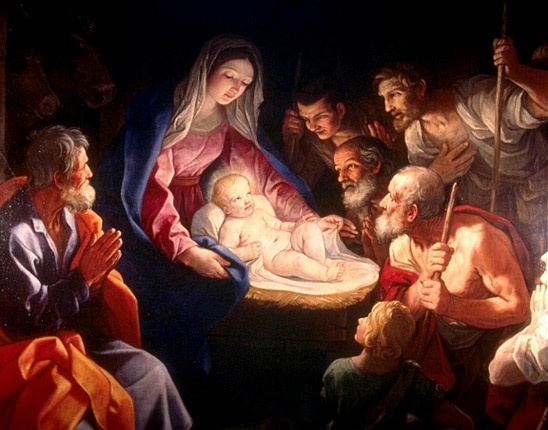 The coming Promise of Salvation
Because thus the Lord has dealt with me in the days when He deigned to look on me to take away my reproach among men.

Now in the sixth month [after that], the angel Gabriel was sent from God to a town of Galilee named Nazareth,

To a girl never having been married and a virgin engaged to be married to a man whose name was Joseph, a descendant of the house of David; and the virgin's name was Mary.

And he came to her and said, Hail, O favored one [endued with grace]! The Lord is with you! Blessed (favored of God) are you before all other women!

But when she saw him, she was greatly troubled and disturbed and confused at what he said and kept revolving in her mind what such a greeting might mean.

And the angel said to her, Do not be afraid, Mary, for you have found grace free, spontaneous, absolute favor and loving-kindness) with God.

And listen! You will become pregnant and will give birth to a Son, and you shall call His name Jesus.

He will be great (eminent) and will be called the Son of the Most High; and the Lord God will give to Him the throne of His forefather David,

And He will reign over the house of Jacob throughout the ages; and of His reign there will be no end.

And Mary said to the angel, How can this be, since I have no [intimacy with any man as a] husband?

Then the angel said to her, The Holy Spirit will come upon you, and the power of the Most High will overshadow you [like a shining cloud]; and so the holy (pure, sinless) Thing (Offspring) which shall be born of you will be called the Son of God.

And listen! Your relative Elizabeth in her old age has also conceived a son, and this is now the sixth month with her who was called barren.

For with God nothing is ever impossible and no word from God shall be without power or impossible of fulfillment.

Then Mary said, Behold, I am the handmaiden of the Lord; let it be done to me according to what you have said. And the angel left her.

Luke Chapter 1: 25 to 38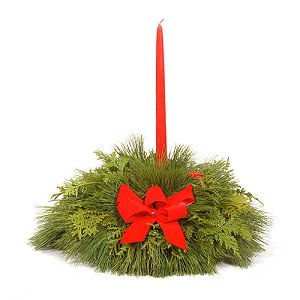 The Greatest Story Ever Told:
In those days it occurred that a decree went out from Caesar Augustus that the whole Roman empire should be registered.

This was the first enrollment, and it was made when Quirinius was governor of Syria.
And all the people were going to be registered, each to his own city or town.
And Joseph also went up from Galilee from the town of Nazareth to Judea, to the town of David, which is called Bethlehem, because he was of the house and family of David,
To be enrolled with Mary, his espoused (married) wife, who was about to become a mother.
And while they were there, the time came for her delivery,
And she gave birth to her Son, her Firstborn; and she wrapped Him in swaddling clothes and laid Him in a manger, because there was no room or place for them in the inn.
And in that vicinity there were shepherds living [out under the open sky] in the field, watching [in shifts] over their flock by night.
And behold, an angel of the Lord stood by them, and the glory of the Lord flashed and shone all about them, and they were terribly frightened.
But the angel said to them, Do not be afraid; for behold, I bring you good news of a great joy which will come to all the people.
For to you is born this day in the town of David a Savior, Who is Christ (the Messiah) the Lord!
12And this will be a sign for you [by which you will recognize Him]: you will find [after searching] a Baby wrapped in swaddling clothes and lying in a manger. [I Sam. 2:34; II Kings 19:29; Isa. 7:14.]
Then suddenly there appeared with the angel an army of the troops of heaven (a heavenly knighthood), praising God and saying, Glory to God in the highest [heaven], and on earth peace among men with whom He is well pleased [men of goodwill, of His favor].
When the angels went away from them into heaven, the shepherds said one to another, Let us go over to Bethlehem and see this thing (saying) that has come to pass, which the Lord has made known to us.

Luke Chapter 2: 1 - 15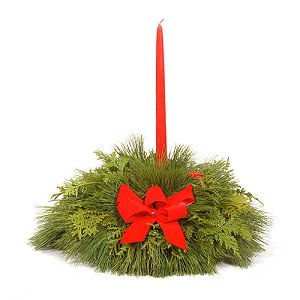 Confirmation of Prophecy
As it is written in the Law of the Lord, Every [firstborn] male that opens the womb shall be set apart and dedicated and called holy to the Lord

And [they came also] to offer a sacrifice according to what is said in the Law of the Lord: a pair of turtledoves or two young pigeons.

Now there was a man in Jerusalem whose name was Simeon, and this man was righteous and devout [cautiously and carefully observing the divine Law], and looking for the Consolation of Israel; and the Holy Spirit was upon him.

And it had been divinely revealed (communicated) to him by the Holy Spirit that he would not see death before he had seen the Lord's Christ (the Messiah, the Anointed One).
And prompted by the [Holy] Spirit, he came into the temple [enclosure]; and when the parents brought in the little child Jesus to do for Him what was customary according to the Law,

[Simeon] took Him up in his arms and praised and thanked God and said,

And now, Lord, You are releasing Your servant to depart (leave this world) in peace, according to Your word.
For with my [own] eyes I have seen Your Salvation,
Which You have ordained and prepared before (in the presence of) all peoples,

A Light for revelation to the Gentiles [to disclose what was before unknown] and [to bring] praise and honor and glory to Your people Israel.

And His [legal] father and [His] mother were marveling at what was said about Him.

And Simeon blessed them and said to Mary His mother, Behold, this Child is appointed and destined for the fall and rising of many in Israel, and for a sign that is spoken against

And a sword will pierce through your own soul also--that the secret thoughts and purposes of many hearts may be brought out and disclosed.

And there was also a prophetess, Anna, the daughter of Phanuel, of the tribe of Asher. She was very old, having lived with her husband seven years from her maidenhood,
And as a widow even for eighty-four years. She did not go out from the temple enclosure, but was worshiping night and day with fasting and prayer.

And she too came up at that same hour, and she returned thanks to God and talked of [Jesus] to all who were looking for the redemption (deliverance) of Jerusalem.
And when they had done everything according to the Law of the Lord, they went back into Galilee to their own town, Nazareth.

And the Child grew and became strong in spirit, filled with wisdom; and the grace (favor and spiritual blessing) of God was upon Him.

Luke Chapter 2: 23 - 40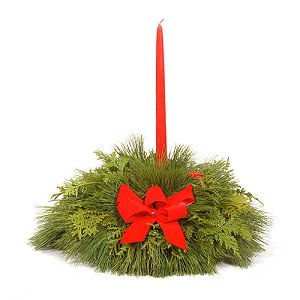 The Birth of Christ
Now the birth of Jesus Christ took place under these circumstances: When His mother Mary had been promised in marriage to Joseph, before they came together, she was found to be pregnant [through the power] of the Holy Spirit.

And her [promised] husband Joseph, being a just and upright man and not willing to expose her publicly and to shame and disgrace her, decided to repudiate and dismiss (divorce) her quietly and secretly.

But as he was thinking this over, behold, an angel of the Lord appeared to him in a dream, saying, Joseph, descendant of David, do not be afraid to take Mary [as] your wife, for that which is conceived in her is of (from, out of) the Holy Spirit.

She will bear a Son, and you shall call His name Jesus [the Greek form of the Hebrew Joshua, which means Savior], for He will save His people from their sins [that is, prevent them from failing and missing the true end and scope of life, which is God].

All this took place that it might be fulfilled which the Lord had spoken through the prophet,

Behold, the virgin shall become pregnant and give birth to a Son, and they shall call His name Emmanuel--which, when translated, means, God with us.

Then Joseph, being aroused from his sleep, did as the angel of the Lord had commanded him: he took [her to his side as] his wife.

But he had no union with her as her husband until she had borne her firstborn Son; and he called His name Jesus.

Matthew Chapter 1: 18 -25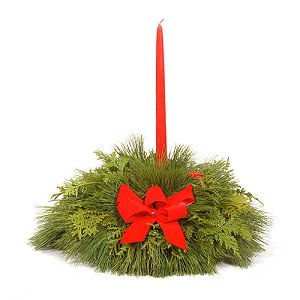 The Story continues
Now when Jesus was born in Bethlehem of Judea in the days of Herod the king, behold, wise men [astrologers] from the east came to Jerusalem, asking,

Where is He Who has been born King of the Jews? For we have seen His star in the east at its rising and have come to worship Him.

When Herod the king heard this, he was disturbed and troubled, and the whole of Jerusalem with him.
So he called together all the chief priests and learned men (scribes) of the people and anxiously asked them where the Christ was to be born.

They replied to him, In Bethlehem of Judea, for so it is written by the prophet:

And you Bethlehem, in the land of Judah, you are not in any way least or insignificant among the chief cities of Judah; for from you shall come a Ruler (Leader) Who will govern and shepherd My people Israel.

Then Herod sent for the wise men [astrologers] secretly, and accurately to the last point ascertained from them the time of the appearing of the star [that is, how long the star had made itself visible since its rising in the east].
Then he sent them to Bethlehem, saying, Go and search for the Child carefully and diligently, and when you have found Him, bring me word, that I too may come and worship Him.
When they had listened to the king, they went their way, and behold, the star which had been seen in the east in its rising went before them until it came and stood over the place where the young Child was.

When they saw the star, they were thrilled with ecstatic joy.

And on going into the house, they saw the Child with Mary His mother, and they fell down and worshiped Him. Then opening their treasure bags, they presented to Him gifts--gold and frankincense and myrrh.

And receiving an answer to their asking, they were divinely instructed and warned in a dream not to go back to Herod; so they departed to their own country by a different way.
Now after they had gone, behold, an angel of the Lord appeared to Joseph in a dream and said, Get up! [Tenderly] take unto you the young Child and His mother and flee to Egypt; and remain there till I tell you [otherwise], for Herod intends to search for the Child in order to destroy Him.

And having risen, he took the Child and His mother by night and withdrew to Egypt

And remained there until Herod's death. This was to fulfill what the Lord had spoken by the prophet, Out of Egypt have I called My Son.

Then Herod, when he realized that he had been misled by the wise men, was furiously enraged, and he sent and put to death all the male children in Bethlehem and in all that territory who were two years old and under, reckoning according to the date which he had investigated diligently and had learned exactly from the wise men.

Then was fulfilled what was spoken by the prophet Jeremiah:
A voice was heard in Ramah, wailing and loud lamentation, Rachel weeping for her children; she refused to be comforted, because they were no more.

Matthew Chapter 2: 1 - 18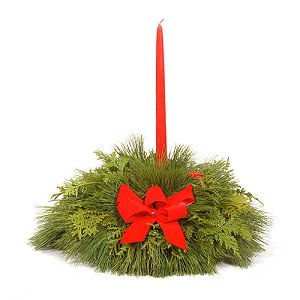 Jesus, The Living Word of God
In the beginning [before all time] was the Word (Christ), and the Word was with God, and the Word was God Himself.
He was present originally with God.

All things were made and came into existence through Him; and without Him was not even one thing made that has come into being.

In Him was Life, and the Life was the Light of men.
And the Light shines on in the darkness, for the darkness has never overpowered it [put it out or absorbed it or appropriated it, and is unreceptive to it].

There came a man sent from God, whose name was John.
This man came to witness, that he might testify of the Light, that all men might believe in it [adhere to it, trust it, and rely upon it] through him.
He was not the Light himself, but came that he might bear witness regarding the Light.

There it was--the true Light [was then] coming into the world [the genuine, perfect, steadfast Light] that illumines every person.

He came into the world, and though the world was made through Him, the world did not recognize Him [did not know Him].

He came to that which belonged to Him [to His own--His domain, creation, things, world], and they who were His own did not receive Him and did not welcome Him.

But to as many as did receive and welcome Him, He gave the authority (power, privilege, right) to become the children of God, that is, to those who believe in (adhere to, trust in, and rely on) His name--

Who owe their birth neither to bloods nor to the will of the flesh [that of physical impulse] nor to the will of man [that of a natural father], but to God. [They are born of God!]

And the Word (Christ) became flesh (human, incarnate) and tabernacled (fixed His tent of flesh, lived awhile) among us; and we [actually] saw His glory (His honor, His majesty), such glory as an only begotten son receives from his father, full of grace (favor, loving-kindness) and truth.

John 1: 1 - 14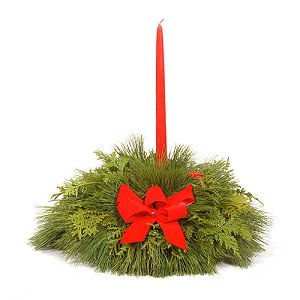 Jesus is the Way
Thomas said to Him, Lord, we do not know where You are going, so how can we know the way?

Jesus said to him, I am the Way and the Truth and the Life; no one comes to the Father except by (through) Me.

If you had known Me [had learned to recognize Me], you would also have known My Father. From now on, you know Him and have seen Him.

Philip said to Him, Lord, show us the Father [cause us to see the Father--that is all we ask]; then we shall be satisfied.

Jesus replied, have I been with all of you for so long a time, and do you not recognize and know Me yet, Philip? Anyone who has seen Me has seen the Father. How can you say then, Show us the Father?

Do you not believe that I am in the Father, and that the Father is in Me? What I am telling you I do not say on My own authority and of My own accord; but the Father Who lives continually in Me does the (His) works (His own miracles, deeds of power).

Believe Me that I am in the Father and the Father in Me; or else believe Me for the sake of the [very] works themselves. [If you cannot trust Me, at least let these works that I do in My Father's name convince you.]

I assure you, most solemnly I tell you, if anyone steadfastly believes in Me, he will himself be able to do the things that I do; and he will do even greater things than these, because I go to the Father.

John Chapter 14: 6 - 12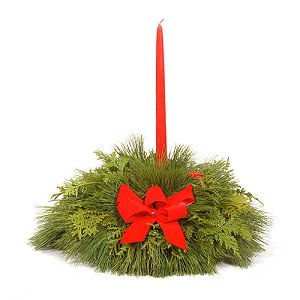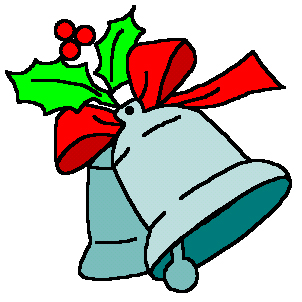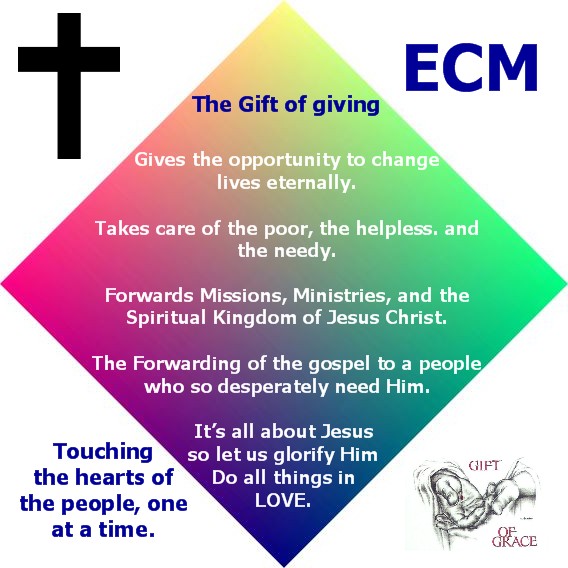 There's nothing like the festive season for sharing, giving, and making others feel warm and welcome. God is so good, and together we can share God's goodness with people making a significant difference in the lives of others.

Jesus loves us all so much there are no words to tell you!